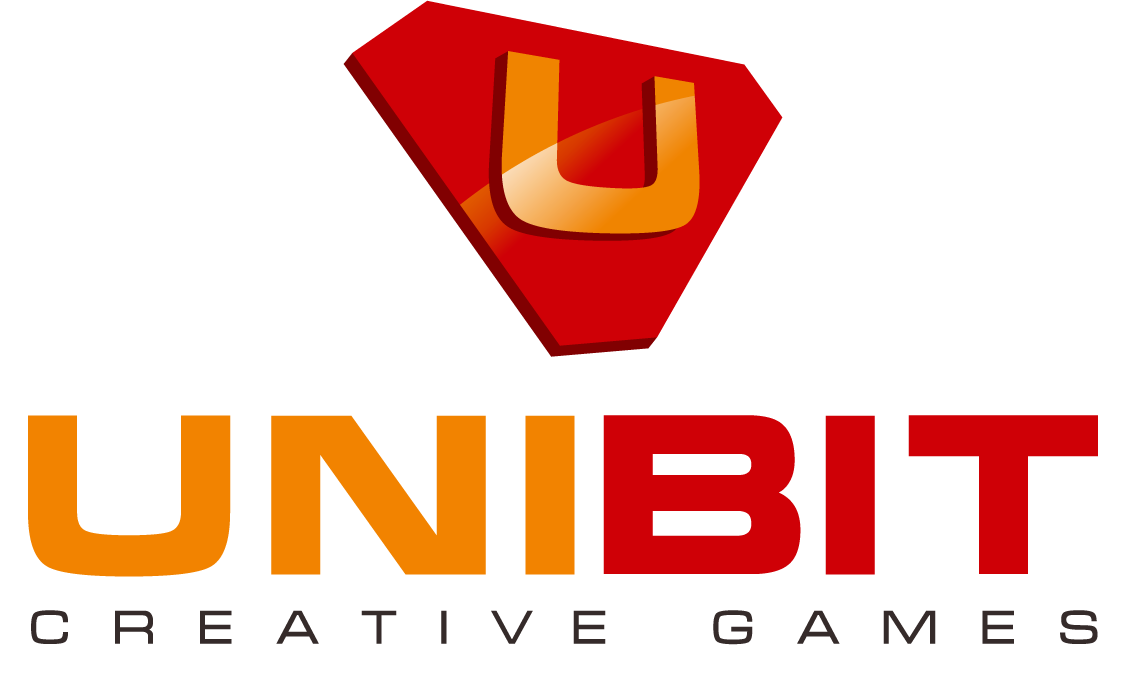 TERMS OF SERVICE
Effective Date: February 22, 2019
The terms of this agreement ("Terms of Service") govern the relationship between you and Uni-Bit Studio, a Canadian company (business ID 983957-7) having its registered office at 3101 Johnston Ave, Cornwall, ON, Canada, (hereinafter "Uni-Bit Studio" or "Us" or "We") regarding your use of Uni-Bit Studio's games, websites and related services (the "Service"). Use of the Service is also governed by Uni-Bit Studio's Privacy Policy and other relevant policies, which are incorporated herein by reference.
By visiting the Site, downloading the App, or otherwise using the Service, you indicate your agreement to be bound by these Terms of Service. If you do not agree with these Terms of Service, you must not use the Service, and uninstall the App if you have already downloaded it.
By registering for an Account or otherwise using the Service, you represent that you are age 13 or older. If you are between the ages of 13 and 17, you represent that your legal guardian has reviewed and agreed to these Terms. If you access the Service from a Social Networking Site, such as Facebook or Google+, you shall comply with its terms of service/use as well as these Terms of Service.
Uni-Bit Studio reserves the right, at its discretion, to change, modify, add or remove portions of these Terms of Service, its Privacy Policy and other relevant Uni-Bit Studio policies at any time by posting the amended terms on the Uni-Bit Studio Service. You will be deemed to have accepted such changes by continuing to use the Service. If at any point you do not agree to any portion of the then-current version of our Terms of Service, the Uni-Bit Studio Privacy Policy, or any other Uni-Bit Studio policy, rules or codes of conduct relating to your use of the Service, your license to use the Service shall immediately terminate, and you must immediately stop using the Service.
1. License
Subject toyour agreement and continuing compliance with these Terms of Service and any other relevant Uni-Bit Studio policies, we grant you a non-exclusive, non-transferable, non-sublicensable, revocable and limited license to access and use the Service for your own non-commercial entertainment purposes. You agree not to use the Service for any other purpose.
When you use the Service, you represent that:
your use of the Service does not violate any applicable law or regulation;
you are 13 years of age or older; and
you are of sufficient legal age or otherwise have legal capacity to legally enter into these Terms of Service
2. Prerequisites and Activation
In order to use the Service, you must first agree to be bound by the terms of these Terms of Service and our Privacy Policy.
In order to be able to activate the App, you may need to agree to allow the App to have access to the following information and features located on the user's device:
Device and Application History
Identity
Photos and media files
Camera; microphone
Wi-Fi Connections
Device ID and Call Information.
In addition, to enable certain features, the user must agree to enable access to additional information.
3. Important Precautions
SOME FEATURES OF THE APP COULD AFFECT OTHER PROGRAMS, APPS, AND FUNCTIONS ON YOUR DEVICE INCLUDING BUT NOT LIMITED TO REMOVAL/UNINSTALLATION OF OTHER APPS, AND THE DELETION OF CONTENT FROM YOUR DEVICE. BEFORE USING THIS APP, YOU SHOULD CAREFULLY READ ALL INSTRUCTIONS AND TIPS AND JUDGE WHETHER THE APP MEETS YOUR PURPOSE AND NEEDS. BY INSTALLING THE PRODUCT, YOU UNDERSTAND AND AGREE TO ASSUME ALL RISKS ASSOCIATED WITH INSTALLATION AND USE OF THIS APP.
4. Login information and Your Account
You may be required to select a password for your Account or you may also use other credentials to access the Account ("Login Information"). You shall not share the Account or the Login Information, nor let anyone else access your Account or do anything else that might jeopardize the security of your Account. In the event you become aware of or reasonably suspect any breach of security, including without limitation any loss, theft, or unauthorized disclosure of the Login Information, you must immediately notify us and modify your Login Information. You are solely responsible for maintaining the confidentiality of the Login Information, and you will be responsible for all uses of the Login Information, including purchases, whether or not authorized by you. You are responsible for anything that happens through your Account.
The Service supports only one Account per game on a supported device.
5. Prohibited Activities.
You agree that, in connection with your use of the Service, you will not:
decompile, disassemble, modify, translate, adapt, reverse engineer, create derivative works from or sublicense the Service, or any portion thereof; or
circumvent, disable or otherwise interfere with security related features of the Service or features that prevent or restrict use or copying of any part of the App.
6. Our Intellectual Property Rights.
The Service and the trademarks, service marks, and logos contained on the Service, are owned by or licensed to us and are subject to copyright and other intellectual property rights. The Service is for your information and personal use only and not for commercial exploitation.
We reserve all rights in and to the Service. If you download or print a copy of the Service for your own personal use, you must retain all trademark, copyright and other proprietary notices contained in and on the Service.
You agree that the Company will be entitled to all legal and equitable remedies otherwise available to it to protect the intellectual property rights and those of its licensors including, without limitation, the right to seek and obtain injunctive relief and enforce the same against you.
7. Disclaimer of Warranties
To the extent permitted by applicable law, all materials or items provided through the service are provided "as is" and "as available," without warranty or conditions of any kind.
To the extent permitted by applicable law, we make no warranties or representations about the accuracy, reliability, timeliness or completeness of the service's content, the content of any site linked to the service, information or any other items or materials on the service or linked to by the service.
We assume no liability or responsibility for any (a) errors, mistakes or inaccuracies of content and materials, (b) personal injury or property damage, of any nature whatsoever, resulting from your access to and use of the service, (c) any unauthorized access to or use of our secure servers and/or any and all personal information stored therein, (d) any interruption or cessation of transmission to or from the service, (e) any bugs, viruses, trojan horses, or the like, which may be transmitted to or through the service by any third party, and/or (f) any errors or omissions in any content and materials or for any loss or damage of any kind incurred as a result of the use of any content posted, transmitted, or otherwise made available via the service. By operating the service, we do not represent or imply that we endorse any materials or items available on or linked to by the service, including without limitation, content hosted on third party sites, or that we believe any materials or items to be accurate, useful or non-harmful.
We cannot guarantee and do not promise any specific results from use of the service. no advice or information, whether oral or written, obtained by you from us shall create any warranty not expressly stated in these terms of service.
You agree that your use of the service will be at your sole risk. To the fullest extent permitted by law, we and each of our advertisers, licensors, suppliers, officers, directors, investors, employees, agents, service providers and other contractors disclaim all warranties, express or implied, in connection with the service and your use thereof.
8. Limitation of Liability.
TO THE EXTENT PERMITTED BY APPLICABLE LAW, IN NO EVENT SHALL WE BE LIABLE TO YOU OR ANY THIRD PARTY FOR ANY INDIRECT, CONSEQUENTIAL, INCIDENTAL, SPECIAL OR PUNITIVE DAMAGES, INCLUDING LOST PROFIT DAMAGES ARISING FROM YOUR USE OF THE SERVICE, ANY MATERIALS, OR ANY OTHER CONTENT THEREIN. NOTWITHSTANDING ANYTHING TO THE CONTRARY CONTAINED IN THESE TERMS OF SERVICE, OUR LIABILITY TO YOU IN RESPECT OF ANY LOSS OR DAMAGE SUFFERED BY YOU AND ARISING OUT OF OR IN CONNECTION WITH THESE TERMS OF SERVICE, WHETHER IN CONTRACT, TORT OR FOR BREACH OF STATUTORY DUTY OR IN ANY OTHER WAY SHALL NOT EXCEED $50.
9. Exception
Notwithstanding any terms set forth in these Terms of Service, if any of the provisions set forth in Section "Limitation of Liability" above are held unenforceable, void or inapplicable under applicable law, then any such provision shall not apply to you but the rest of these Terms of Service shall remain binding on you and the Company.
In addition, the limitation on liability is inapplicable where attorneys' fees, court costs, or other damages are mandated by statute. Notwithstanding any provision in these Terms of Service, nothing in these Terms of Service is intended to, nor shall it be deemed or construed to, limit any rights available to user under applicable federal or state consumer protection law.
10. Copyright Policy
Any person who believes that any content available on or through the Service infringes on that person's copyrights, may submit a notification pursuant to the Digital Millennium Copyright Act ("DMCA") to us at info@uni-bit.com and include the following information:
A physical or electronic signature of a person authorized to act on behalf of the owner or an agent of an exclusive right that is allegedly infringed;
Identification of the copyright claimed to have been infringed;
Identification of the material that is claimed to be infringing, and where it is located in the App or Service;
Information reasonably sufficient to permit us to contact you;
A statement that you have a good faith belief that use of the material in the manner complained of is not authorized by the copyright owner, its agent, or the law, and;
A statement, made under penalty of perjury, that the above information is accurate, and that you are the copyright owner or are authorized to act on behalf of the owner.
We respect the intellectual property rights of others and will respond to clear notices of alleged infringement. You acknowledge that if you fail to comply with all of the requirements of this section, your notice may not be valid.
11. Our Management of the Service; User Misconduct
(1) Our Right to Manage the Service
We reserve the right, but do not undertake the obligation to: (a) monitor or review the Service for violations of these Terms of Service and for compliance with our policies; (b) report to law enforcement authorities and/or take legal action against anyone who violates these Terms of Service; (c) manage the Service in a manner designed to protect our and third parties' rights and property or to facilitate the proper functioning of the Service; (d) to terminate or block you and other users for violating these Terms of Service.
(2) Our Right to Terminate Users
WITHOUT LIMITING ANY OTHER PROVISION OF THESE TERMS OF SERVICE, WE RESERVE THE RIGHT TO, IN OUR SOLE DISCRETION, AND WITHOUT NOTICE OR LIABILITY, DENY ACCESS TO AND USE OF THE SERVICE TO ANY PERSON FOR ANY REASON OR FOR NO REASON AT ALL, INCLUDING WITHOUT LIMITATION FOR BREACH OF ANY REPRESENTATION, WARRANTY OR COVENANT CONTAINED IN THESE TERMS OF SERVICE, OR OF ANY APPLICABLE LAW OR REGULATION.
12. General Provisions
Assignment
Uni-Bit Studio may assign or delegate these Terms of Service and/or the Uni-Bit Studio Privacy Policy, in whole or in part, to any person or entity at any time with or without your consent. You may not assign or delegate any rights or obligations under the Terms of Service or Privacy Policy without Uni-Bit Studio's prior written consent, and any unauthorized assignment and delegation by you is ineffective.
Supplemental Policies
Uni-Bit Studio may publish additional policies related to specific services such as forums, contests or loyalty programs. Your right to use such services is subject to those specific policies and these Terms of Service.
Entire Agreement
These Terms of Service, any supplemental policies and any documents expressly incorporated by reference herein (including the Uni-Bit Studio Privacy Policy), contain the entire understanding of you and Uni-Bit Studio, and supersede all prior understandings of the parties hereto relating to the subject matter hereof, whether electronic, oral or written, or whether established by custom, practice, policy or precedent, between you and us with respect to the Service.
No Waiver
pThe failure of Uni-Bit Studio to require or enforce strict performance by you of any provision of these Terms of Service or the Uni-Bit Studio Privacy Policy or failure to exercise any right under them shall not be construed as a waiver or relinquishment of Uni-Bit Studio's right to assert or rely upon any such provision or right in that or any other instance.
The express waiver by Uni-Bit Studio of any provision, condition, or requirement of these Terms of Service or the Uni-Bit Studio Privacy Policy shall not constitute a waiver of any future obligation to comply with such provision, condition or requirement. Except as expressly and specifically set forth in this these Terms of Service, no representations, statements, consents, waivers, or other acts or omissions by Uni-Bit Studio shall be deemed a modification of these Terms of Service nor legally binding, unless documented in physical writing, hand signed by You and a duly appointed officer of Uni-Bit Studio.
13. Force Majeure
The Company will not be responsible for any failure to perform its obligations under this Terms of Service due to circumstances beyond its reasonable control including, without limitation, acts of God, war, riot, terrorism, embargoes, acts of civil or military authorities, fire, flood, or accidents.